Watch Daily, Weekend Mass and Reflections from Father Bandura
Click here
---
---
Lector & Eucharistic Minister Schedule
The Lector & Eucharastic Minister schedule for May is now available. Click here to view schedule
---
---
Events for May 2022
Baby Bottle Drive
The Rosary Altar Society is sponsoring a baby-bottle drive the month of May. All proceeds will benefit local pro-life clinics in the Greensburg diocese. Pick up after each Mass this month - return bottle with cash or checks by Tuesday, May 31st. (checks can be made payable to Catholic Charities, Life-Way Pregnancy Center or Lifechoices - put in memo line *Baby-Bottle Drive*
Rosary recited at 9:00 a.m. each Sunday in May
Sunday, May 22nd - Mother/Daughter/Friend/Sister Banquet
Immediately following 9:30 am Mass
Register below:
Thursday, May 26th - The Ascension of the Lord
All Day Eucharistic Adoration
Exposition at 8:30 am
Benediction at 6:00 pm
Mass at 6:30 pm
Sign-up for Adoration below:
Saturday & Sunday, May 28th and 29th
Sacrament of Reconciliation
Forty-Five Minutes prior to each Mass
Sunday, May 29th
Children's Liturgy of the Word & Donut Social
Flag Raising Ceremony
Please join our Holy Name Society Members next Sunday, May 29th after Mass in our courtyard for a flag raising ceremony honoring current and deceased members who have served our country in the armed services. Memorial Day, formerly Decoration Day, in the United States, honors those who have died in the nation's wars. It originated during the American Civil War when citizens placed flowers on the graves of those who had been killed in battle. Please consider attending this very important ceremony in honor of those who have served for our nation's freedom.
---
---
Weekly reading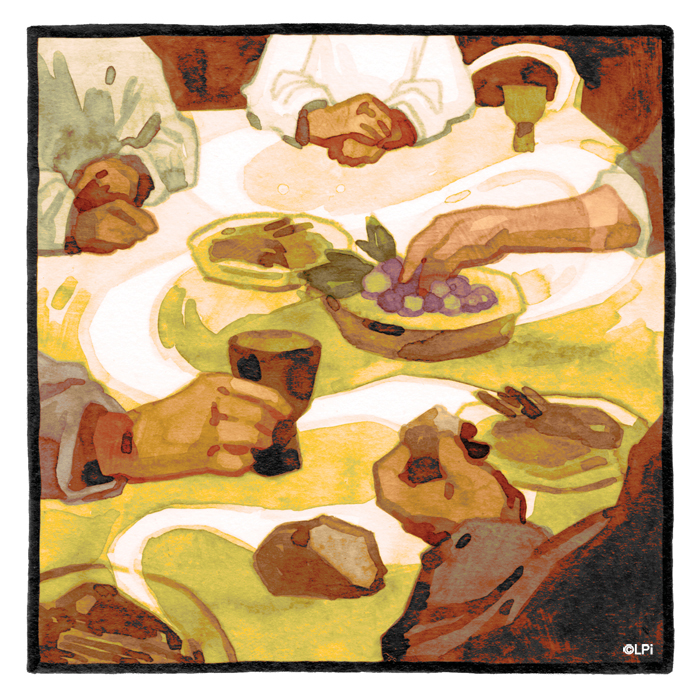 Weekly reading
Readings for the week of May 15, 2022
© Liturgical Publications Inc
Events
Mass Times
Daily Mass - Tuesday - Friday at 8:00 a.m. - Mass will be Live Streamed on Tuesday and Thursday each week.

Saturday - Anticipated Mass 4:30 p.m.
Sunday - 9:30 a.m. - Mass will be Live Streamed

Church will be open for private prayer Monday through Friday from 7:00 a.m. to 5:00 p.m.

Sacrament of Penance: Will be available on the Second and Fourth Weekends each month. Saturday before Mass 3:45 pm - 4:15 pm & Sunday before Mass at 8:45 am - 9:15 am.
Statistics
Total Registered Households: 295
Total Registered Individuals: 648
Updated: February 23, 2022
On-Line Giving
WeShare, now provides an easy way to plan out your Mass Intentions, Fuel & Maintenance, Weekly Offertory or second collection donations for the whole year!
To start today, click on the below Donate icon and View Collections or All Second Collections. Simply choose the amount you wish to contribute to each collection or second collection, enter a payment source, and submit your second collection donations for the entire year at one time. Make sure to check the "Recurs Annually" box if you wish to continue contributing year after year.
Please contact the parish office if you have questions or need help setting up your Collections or Second Collection donations. Thank you for your continued support to our parish!
Office Hours
Public Office Hours: Monday, Tuesday, Wednesday - 9:00 a.m. to 4:00 p.m./ Thursday - 11:00 a.m. to 6:00 p.m. / Friday - Office Closed
Pennsylvania Charitable Trust - All Rights Reserved