A Parish of the Diocese of Greensburg, Pennsylvania
Thank you for visiting the Saint James Parish website!  Saint James has been serving Catholic believers and our local community for over 100 years.  Our Parish family strives to bring the Gospel of Christ into our daily lives at home, at school and at work.  
Mission Statement
                We, the parish family of Saint James Church, New Alexandria, consisting of diverse, dedicated hard working people, hold firm the traditions and beliefs of our Catholic faith.  Our Mission is to keep this faith alive and growing through the love of the Eucharist, the Sacraments, and the Word of God. Responding to our Baptismal call we are devoted to fostering spiritual formation, strengthening Christian values, evangelizing, and caring for all. As we travel on our Journey of a Lifetime, under the guidance of the Holy Spirit, we help the community strive to seek the Kingdom of God.
Watch Daily, Weekend Mass and Reflections from Father Bandura
Click here
---
---
*New*
2022 Saint James Census Information
To complete your households Census Information, please click the Link at the very top of the page titled "2022 Saint James Census." The online form is located below Father Bandura's letter to all parishioners. Thank you for your willingness to complete this very important information for our parish. If you have any questions, please contact the Parish Office at 724-668-2829.
---
---
* New - November 16, 2022
Increased Offertory Campaign
Click Here to read our 2022 Annual Report
---
---
Lector & Eucharistic Minister Schedule
New - December 2022 & January 2023 - Click here to see schedule
---
---
Everyone is invited to come and walk and experience the beauty and
wonder of the scriptures coming to life with live animals, angels,
shepherds, wise men, Mary, Joseph and the infant Jesus to experience the
Christmas story. There will be activities all evening for the entire family! Lessons
and Carols will be performed every 45 minutes and refreshments will be
served. The entire family is invited to come and experience the
story of our Lord's birth in the manger.
Weekly reading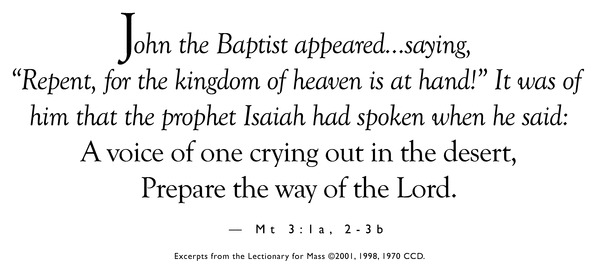 Weekly reading
Readings for the week of December 4, 2022
© Liturgical Publications Inc
Events
Mass Times
Daily Mass - Tuesday - Friday at 8:00 a.m. - Mass will be Live Streamed on Tuesday and Thursday each week.

Saturday - Anticipated Mass 4:30 p.m.
Sunday - 9:30 a.m. - Mass will be Live Streamed

Church will be open for private prayer Monday through Friday from 7:00 a.m. to 5:00 p.m.

Sacrament of Penance: Will be available on the Second and Fourth Weekends each month. Saturday before Mass 3:45 pm - 4:15 pm & Sunday before Mass at 8:45 am - 9:15 am.
Statistics
Total Registered Households: 295
Total Registered Individuals: 648
Updated: February 23, 2022
On-Line Giving
WeShare, now provides an easy way to plan out your Mass Intentions, Fuel & Maintenance, Weekly Offertory or second collection donations for the whole year!
To start today, click on the below Donate icon and View Collections or All Second Collections. Simply choose the amount you wish to contribute to each collection or second collection, enter a payment source, and submit your second collection donations for the entire year at one time. Make sure to check the "Recurs Annually" box if you wish to continue contributing year after year.
Please contact the parish office if you have questions or need help setting up your Collections or Second Collection donations. Thank you for your continued support to our parish!
Office Hours
Public Office Hours: Monday, Tuesday, Wednesday - 9:00 a.m. to 4:00 p.m./ Thursday - 11:00 a.m. to 6:00 p.m. / Friday - Office Closed
Pennsylvania Charitable Trust - All Rights Reserved